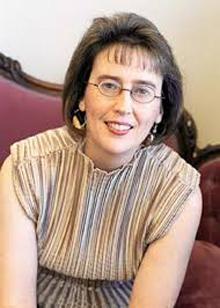 Boston College expert Eva Garroutte calls ad against Redskins name 'well-conceived' USA TODAY SPORTS By: ERIK BRADY June 11, 2014 1:21 pm ET
Jun 13, 2014
Boston College sociologist Eva Garroutte is praising the ad against the Washington NFL team name that aired during the NBA Finals in selected markets last night, calling it "beautifully produced and well-conceived."
Garroutte, an enrolled citizen of the Cherokee Nation, is the author of Real Indians: Identity and the Survival of Native America.
"Indian people often view the name Redskins as especially hurtful in view of its historic usage," she said in a BC news release. "Into the 1800s, a number of states in our country, such as Texas, paid bounties on American Indian scalps. Indian hunters could collect those bounties if they submitted evidence that they had killed any American Indian man, woman, or child. The required evidence came in the form of a scalp, known at the time as a 'red skin.' "
The NFL and the team defend use of the name and say it has always been used by the team to honor American Indians.
"Some Indian people actually follow and love some Indian-named teams," said Garroutte, an associate professor of sociology. "They may consider the names a kind of compliment or as a joke that they good-naturedly embrace; they may enjoy wearing team hats and other clothing. However, in my experience, most Indian people don't view Indian team names and mascots favorably."
http://ftw.usatoday.com/2014/06/boston-college-expert-eva-garroutte-call...
Eva Garroutte, a citizen of the Cherokee Nation, is a sociologist, author, and professor at Boston College.  She has been using Your Grandmother's Cherokee since 2013.
Article categories