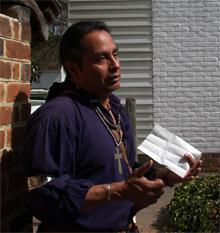 John C. Standingdeer, Jr.
John "Bullet" Standingdeer is an enrolled member of the Eastern Band of Cherokee Indians. He grew up in the Big Cove community and has played traditional Cherokee stickball all his life. He is a Cultural Ambassador for the Eastern Band and dances with the Warriors of AniKituhwa. In addition to researching and lecturing about Cherokee history and culture, he has appeared in documentary films and is well known as a powwow dancer and headman. Although he did not grow up speaking Cherokee, he wanted to find a way to understand the Cherokee language. He is a father and grandfather and lives on the Qualla Boundary.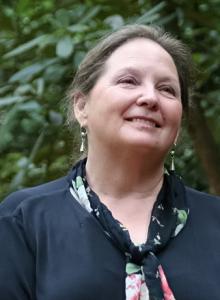 Barbara R. Duncan, Ph.D.
Barbara Reimensnyder Duncan received her Ph.D. in Folklore and Folklife from the University of Pennsylvania in 1982 and has lived in the southern Appalachians since 1983. She has written and edited award-winning books about Cherokee history and culture, including Living Stories of the Cherokee (editor and collector), Cherokee Heritage Trails Guidebook (with co-author Brett Riggs), Origin of the Milky Way (editor and collector) and Culture, Crisis, and Conflict (with co-editor Anne Rogers.) The North Carolina Folklore Society awarded her the Brown Hudson Award for contributions to North Carolina folklore studies. Duncan is a published poet and songwriter, mother and grandmother. She lives in western North Carolina.